Muzikantendag
The Netherlands' largest music event for budding music makers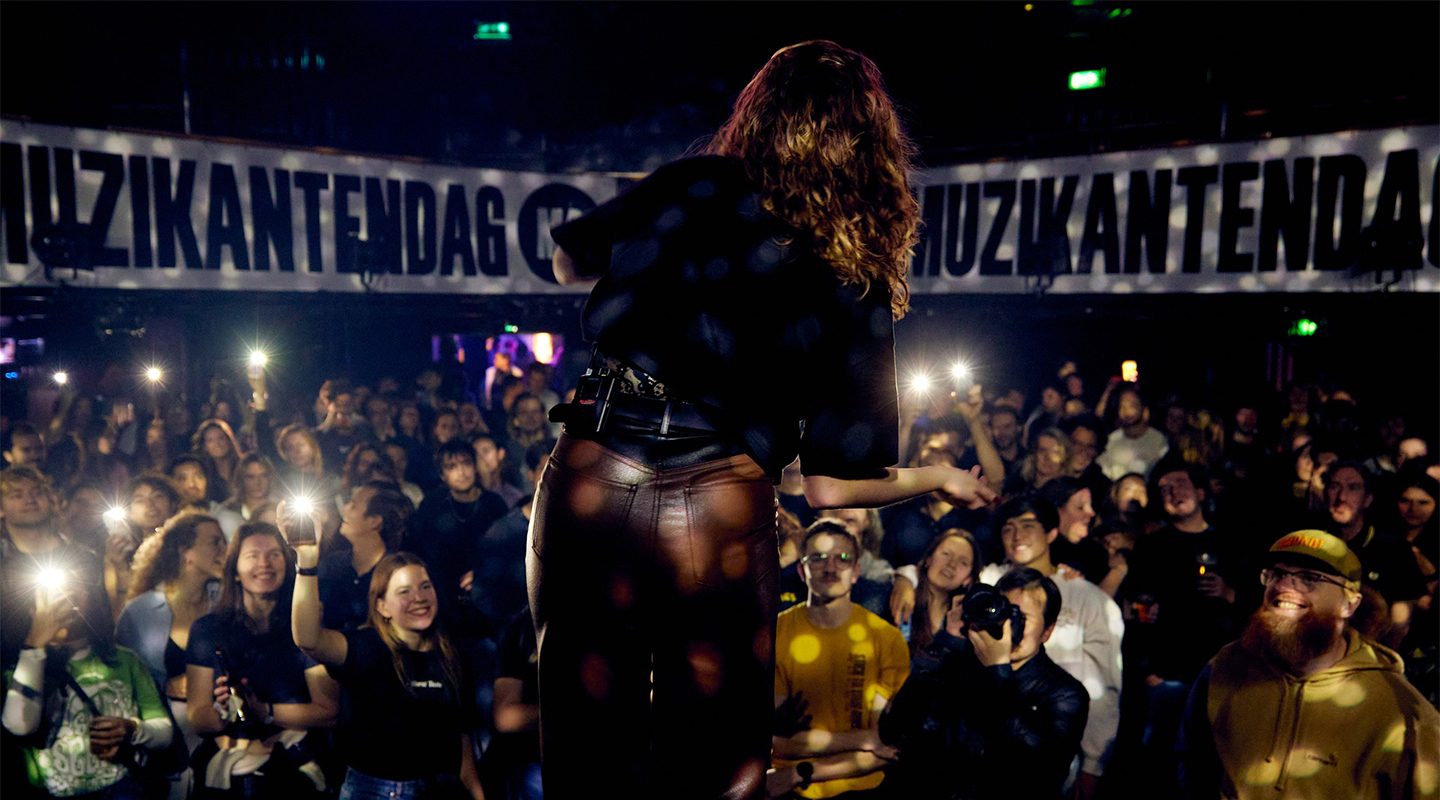 The Netherlands' largest music event for budding music makers
The Muzikantendag is the biggest music event in the Netherlands for musicians and will take place this year on May 27 in the Melkweg in Amsterdam. Until May 18 you can claim your free ticket for the Muzikantendag as a BumaStemra member! Will we see you there?
It is the perfect place for musicians to learn more about the artistic as well as the business aspects of being a musician. During this day you can take part in master classes and workshops by leading artists and experts from the music industry that will give you extra baggage in the development of your musical ambitions.
Entrepreneurship
As a musician, not only do you need good music, but you also need to develop yourself as an entrepreneur. It is important to know where to start and how best to present yourself and your music to the right people in the industry. At Muzikantendag, there are many rules, contracts, opportunities and pitfalls that you will face as a musician and about which you can ask the experts. They have the knowledge and experience to help you build a successful career.
Network
During the Muzikantendag, there are an awful lot of leading figures from the music industry present, giving you as a musician plenty of opportunity to network. This is the perfect opportunity to showcase your demo and ask questions of music industry professionals.
Organisation
The day is organized by Buma Cultuur and GRAP in cooperation with POPnl, Sena, Musicmaker, Interface, De Bassist, Gitarist, Slagwerkkrant and the Melkweg. The event is held annually at the Melkweg in Amsterdam and attracts thousands of visitors each year.
Workshops
The Muzikantendag offers a wide range of workshops and master classes. For example, there are workshops on songwriting, recording and producing music, and the business aspect of the music industry. There are also master classes by well-known artists where you will have the opportunity to ask questions and learn from their experiences. Another important part of the Musicians' Day are the speed dating sessions. These are sessions where you have the opportunity to engage in one-on-one conversations with professionals from the music industry. This is a unique opportunity to showcase your demo and get feedback from professionals.
Successful career
The Muzikantendag is of interest not only to beginning musicians, but also to advanced musicians looking to take their careers to the next level. It is an excellent opportunity to network and make new connections in the music industry. By participating in Muzikantendag, you can take yourself and your music to the next level and lay the foundation for a successful career.