Representing your rights internationally
BumaStemra Global

Music recognition technology

Home of electronic music

Worldwide coverage

Music recognition technology

Home of electronic music

Worldwide coverage
Music is borderless
Music has no borders, and neither does BumaStemra. If your music is played in a bar in Australia or is used in a commercial in Austria, then we make sure you are paid fairly for it. Whatever the international reach of your music, BumaStemra represents your music rights all over the world.
Global coverage
BumaStemra provides global coverage through licensing agreements with all the major digital platforms. These apply across Europe and other continents, where possible. In countries where we don't have agreements, we work with our sister societies. We represent your music rights everywhere. And you always get the payment you are entitled to as a music creator. We believe you deserve nothing less.
User-friendly, transparent and committed
As a music creator, you want to focus on your music. BumaStemra understands this better than anyone. We're here to help protect your music copyright and have agreements in place to help you with the international side too. Every country has different rules. BumaStemra specifically helps music creators whose music is used internationally. Thanks to our state-of-the-art platform for distribution, licensing and collection, we provide full transparency and fast payment.
BumaStemra works hard for its members. And we're proud to say that we're in the top 15 global collection societies for music creators! We offer our members good payment rates, personalised service and a user-friendly online portal. This is where you can register songs and see the financial results of your musical works. Quickly and easily. We do the rest, so you have more time to work on your international breakthrough.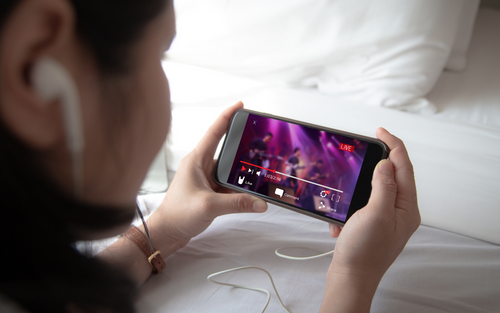 From Play to Pay
Find out how we collect money and distribute royalties for online music
From Play to Pay
Home of electronic music
If you love being behind the turntables, then BumaStemra is your biggest supporter. We're the proud founder of Amsterdam Dance Event, the world's most influential event for electronic music.
BumaStemra specialises in exploiting the copyrights of DJs, producers and international creators of all electronic music genres. We represent members such as Tiësto, Martin Garrix, Hardwell, Armin van Buuren and AfroJack. And we also welcome artists who have not yet had their big break.
Copyright protection
Electronic music has quickly gained popularity. Electronic music is played all over the world. We monitor music use with our advanced recognition technology. We then identify rightsholders and distribute income as fairly as possible to all creators.

Online: 10%

International: 5%

The Netherlands: 12,6%.

Online: 10%

International: 5%

The Netherlands: 12,6%.
BumaStemra membership costs
BumaStemra is a non-profit organisation. However, to cover essential costs, we charge for membership and retain a percentage of income. At BumaStemra, we apply the following income percentages:
Online: 10%. Is your music used online? Then we retain 10% of the income. Online use includes streaming services. This percentage applies globally to all areas where we have a direct agreement with online platforms
International: 5%. We retain 5% of income for TV, radio, online use and live performances for areas where BumaStemra does not (yet) have a direct licence. The 5% we retain is calculated after deducting the fees charged by the local collection society
Netherlands: 12,6%.

BumaStemra operates in the Netherlands. We retain 12.6% of the income for Dutch radio, TV and live performances. For social and cultural events such as ADE or Eurosonic Noorderslag, we retain an additional percentage. This percentage will not exceed 8%
Join BumaStemra
BumaStemra is for all international music creators. We provide a personalised service, global coverage and an extensive network. With BumaStemra, you get the royalties you are entitled to, wherever in the world your music is played. And we take the administration off your hands. So you have time for what really matters: your music.
Are you ready to take the next step in your international career? Then join our collective of international composers, songwriters and publishers now and discover BumaStemra!
Discover BumaStemra!
Are you ready for the next step in your career?
Join BumaStemra
Use the power of music at your event or in your business.
Get a licence
Find your licence