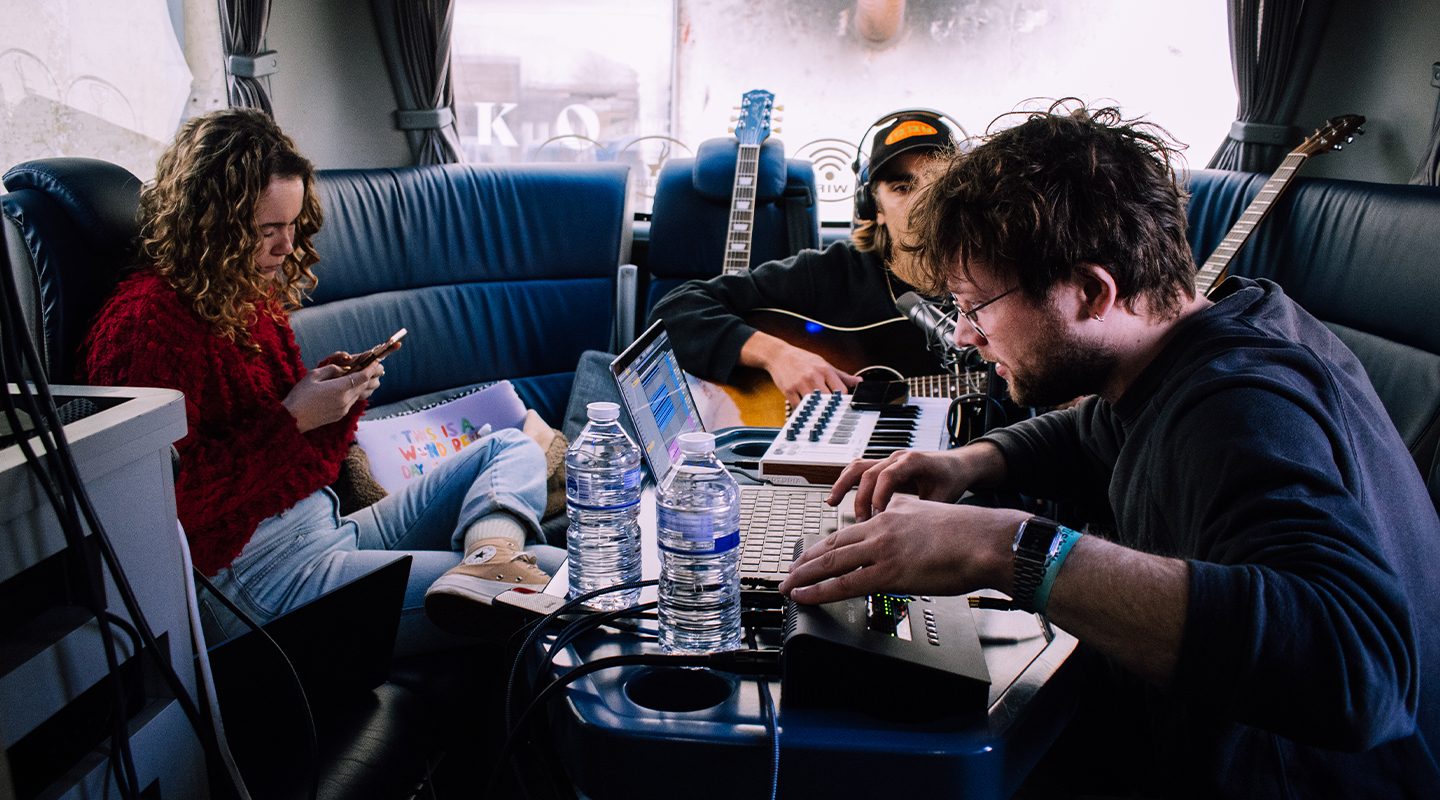 Buma Cultuur is proud to champion Dutch music. We passionately believe that the Netherlands has so much creativity and diversity to offer. Are you the new Froukje or have you written the opening line for the next killer summer hit? We love to encourage up-and-coming talent. We support various initiatives to promote Dutch music, in the Netherlands and internationally. We monitor copyright on behalf of BumaStemra.
Dutch music on the agenda: from jazz to electronic
Every year, Buma Cultuur organises several major conferences and showcase events in the Netherlands. Dutch composers and their publishers meet relevant players from the global music industry at these events.
Here are some of the events:
Which event will you rock the stage at?
Meet your future client at our matchmaking event
The Dutch Music Export is a Buma Cultuur initiative supporting Dutch artists to take part in major international showcase events. The aim of these events is to bring together music professionals. We want to make sure that up-and-coming talent like you, gets the chance to make the right contacts. We organise matchmaking sessions to expand the network of Dutch artists. And we plan trade missions where Dutch composers can sit down with major clients.
Buma Awards: Dutch music creators in the spotlight
Every year, Buma Cultuur presents the Buma Awards. The awards go to the most successful composers and songwriters in a variety of genres in the Netherlands. We also give the stage to unexpected and unfamiliar faces. We want everyone in the Netherlands to keeping listening to the music they love.
Giving music and creators the space they deserve
It can be difficult to find your way when you are just starting out in your musical career. During the Musicians' Day organised by Buma, budding Dutch creators can ask experts questions about the creative and business side of being a musician. We are passionate about promoting and developing Dutch talent. Buma Cultuur also supports several other initiatives such as Componist des Vaderlands, Annie M.G. Schmidt Prize and the Willem Wilmink Prize.
Last but not least, we want to bring music back into the classroom. Unfortunately, due to budget cuts, music often falls by the wayside in today's education system. But we believe that music appreciation cannot start early enough. To give music education a much-needed boost, we help teachers teach inspiring lessons through the Buma Music Academy online lesson programmes.