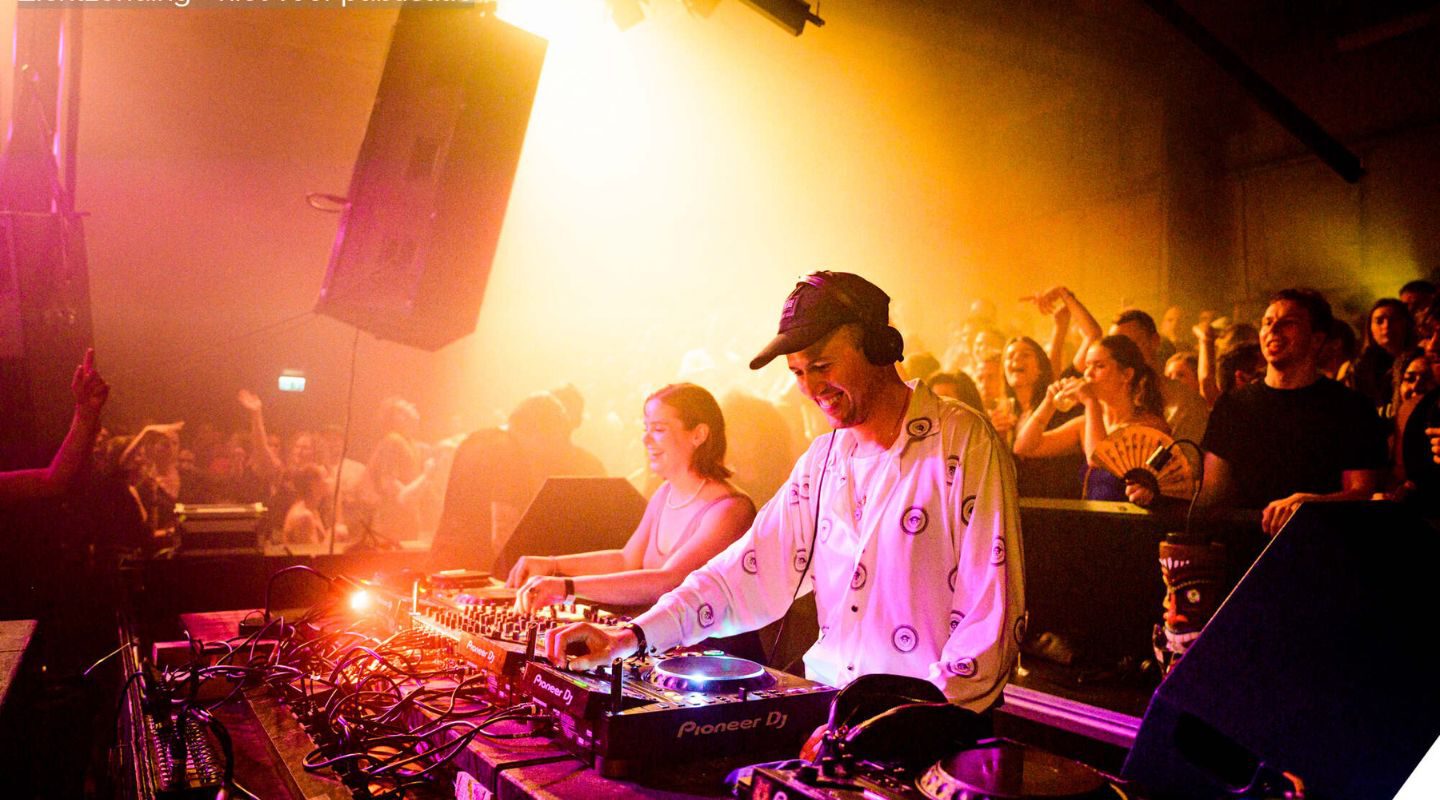 Your music can be played anywhere in the world: from clubs in Japan to a television broadcast in Canada. BumaStemra ensures you get paid when your music is played outside the Netherlands. Getting paid properly for your music allows you to focus completely on your career.
How do international royalties work? Let's explain.
We work with collection societies around the world
If a radio station plays your music, the station pays the local collection society for this use. The collection society makes sure the money is distributed to you. Every country has a collection society: their own BumaStemra. We call these organisations our sister societies. BumaStemra has agreements with international sister societies so that you receive overseas royalties correctly.
International royalties explained  
When you register your work with BumaStemra, we share the data with our international sister societies. These music copyright societies then know exactly who to pay.
Imagine your song is played on BBC radio in the UK. Before you are paid for this, here's what happens:
The BBC pays a licence fee to PRS for Music (the UK's BumaStemra) for the song
PRS knows you are a member of BumaStemra through our reciprocal agreements
PRS sends the money to BumaStemra, and we distribute the money to you
The same goes for royalties collected for other types of music use such as live performances, music played in bars and restaurants or broadcast in a television programme.
International royalties often received within six months
Overseas societies regularly distribute royalties to BumaStemra. They usually do this every three months, but sometimes this takes longer. We check if the information in our database matches our sister society's information. This process is 99% automated. If the details are correct, we press 'pay' and you get paid.
We do our best to pay you within six months.
Streaming distribution
What about payment when your song is streamed on an online platform, like Spotify in Italy? In Europe and often beyond, Spotify sends these payments directly to BumaStemra. If Alessandro in Rome streamed your song, then Spotify pays the money to BumaStemra. We distribute these payments to you every three months.
Watch our video to find out more about distribution of online music use!
Other important things if your music is played outside the Netherlands
Publishing and sub-publishing agreements
A publishing agreement may include arrangements for international sub-publishing. This ensures wider distribution of your music. A local music publisher is usually involved, often directly affiliated with a sister society of BumaStemra.
How does a music copyright organisation such as GEMA in Germany know the copyright shares of a musical work?
Like BumaStemra, GEMA works with ICE. GEMA can check the ICE database for the copyright shares. Other sister societies have their own databases where they register the shares. And they can also check the CIS-NET international network of databases.
Sister societies include the copyright shares of their works in CIS-NET. They can also update each other about the correct copyright shares through a fiche international. Nowadays, the fiche is mainly used for comments, post-claims and duplicate claims.
What costs are deducted by sister societies?
Social-cultural funds
Based on international agreements, sister societies can deduct an amount for social and cultural purposes.
Withholding tax
Some sister societies deduct withholding tax from the royalties they transfer abroad.
Administration costs
These are the costs incurred by a sister society to carry out its operations. These include staff costs, cost of premises, IT infrastructure as well as payments to service suppliers. The percentage can vary from one organisation to another.
What costs are deducted by BumaStemra?
BumaStemra deducts a 5% administration fee from the money it receives from its sister societies.