No funeral without music at Andringastate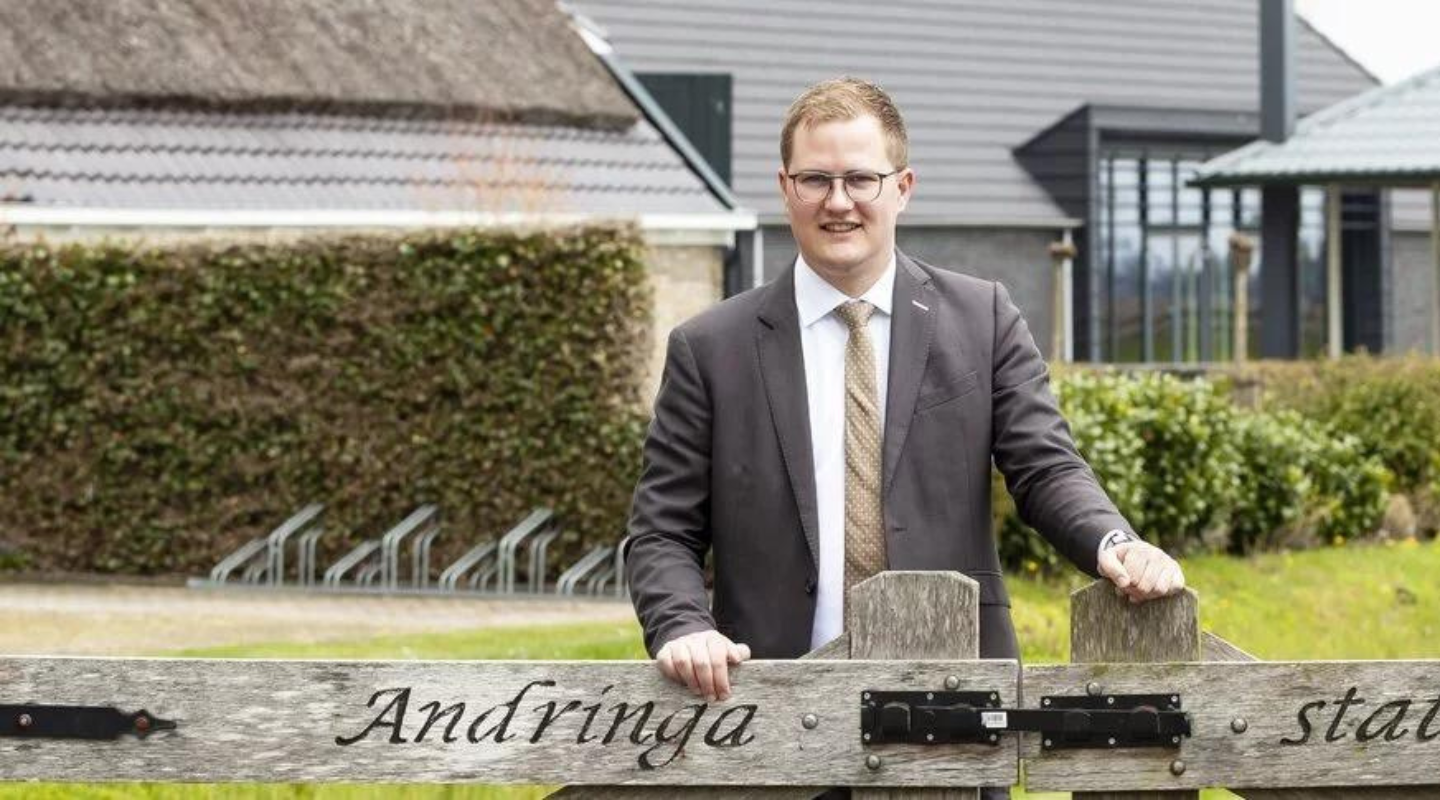 There is nothing as personal as music. It offers comfort, brings pleasure and evokes memories. Especially if someone has just died. Klaas Bouke Faber, general manager of Andringastate funeral home & crematorium in Marsum, talks about the important role of music in funerals.
"Music is part of a funeral," argues Klaas Bouke Faber. "I can't think of a funeral where music isn't played." It's no surprise that at Andringastate, just outside Leeuwarden overlooking rolling meadows, the role of music is taken seriously. It helps to make saying goodbye to a loved one as personal as possible.
Philosophy: personal approach is our priority
As general manager, Faber is involved in everything: from preparing for a funeral to arranging the ashes. His grandfather worked in funeral services and then Faber's father founded Andringastate in 2014. In 2018, his son joined the company. Since its inception, the company's philosophy has remained unchanged: a personal farewell with peace, time and space. This philosophy is reflected by only holding a maximum of two funerals per day, one in the morning and one in the afternoon. This means that families don't encounter each other, and they can take the time they need to say goodbye.
This requires a personalised approach.
"We think it's incredibly important that the family receives a proper farewell," explains Faber. "The best part is when a family has special wishes. We can arrange it for them, and the family looks back on the service with a satisfied feeling. Being able to provide a beautiful farewell for people makes this work very rewarding."
Theme tune from The A-Team
Grieving people are vulnerable. That is one of the few things that visitors to Andringastate have in common. An open and welcoming atmosphere is especially appreciated by everyone at difficult times. The atmosphere we create is very subtle, through the use of colours, a choice of different rooms for the funeral and the background music when visitors enter.
"Anyone entering the auditorium will hear instrumental background music at a low volume. This gives a calming effect and brings relief at a time when people are feeling sad and anxious. The reason people are here is hard enough. We are also happy to respond to personal requests. For example, we recently had a funeral where the bereaved family came in to the sounds of Golden Earring. And I have also been to a service that started with the theme tune from The A-Team."
Expressing emotions and feelings
Music at a funeral has another function. Some songwriters and composers know how to articulate emotions, striking at the heart of feelings that are difficult to name. Especially in times of mourning, music can give support or a personal touch to a funeral. Music also evokes memories.
"People can find it difficult to find words for certain situations or feelings. They would rather choose a musical work to express their feelings. It is sometimes the case that there are no speeches at a funeral. Only music is played. Music can help support bereaved families, it is very specific and fitting."
Relatives pick the music themselves
During the service, there will be time to listen to the songs, sometimes accompanied by pictures from the deceased's life. Relatives choose the music themselves.
"That can easily be 10 songs," Faber says. "We offer all the time and space you need for the funeral, so it could even be more than 10. We have a large music file, bought from iTunes. We know that the sound quality will be good, and it will be the right version of a song and not a cover. If people want music that is not in our database, we will provide it. And sometimes, as with Frisian language music, for example, we play it from a CD. Music is important for the family and bereaved to create a fitting farewell. We help people say a beautiful and dignified goodbye to their loved ones."