Restaurant Bij Ernst: "Music is hugely important to our atmosphere."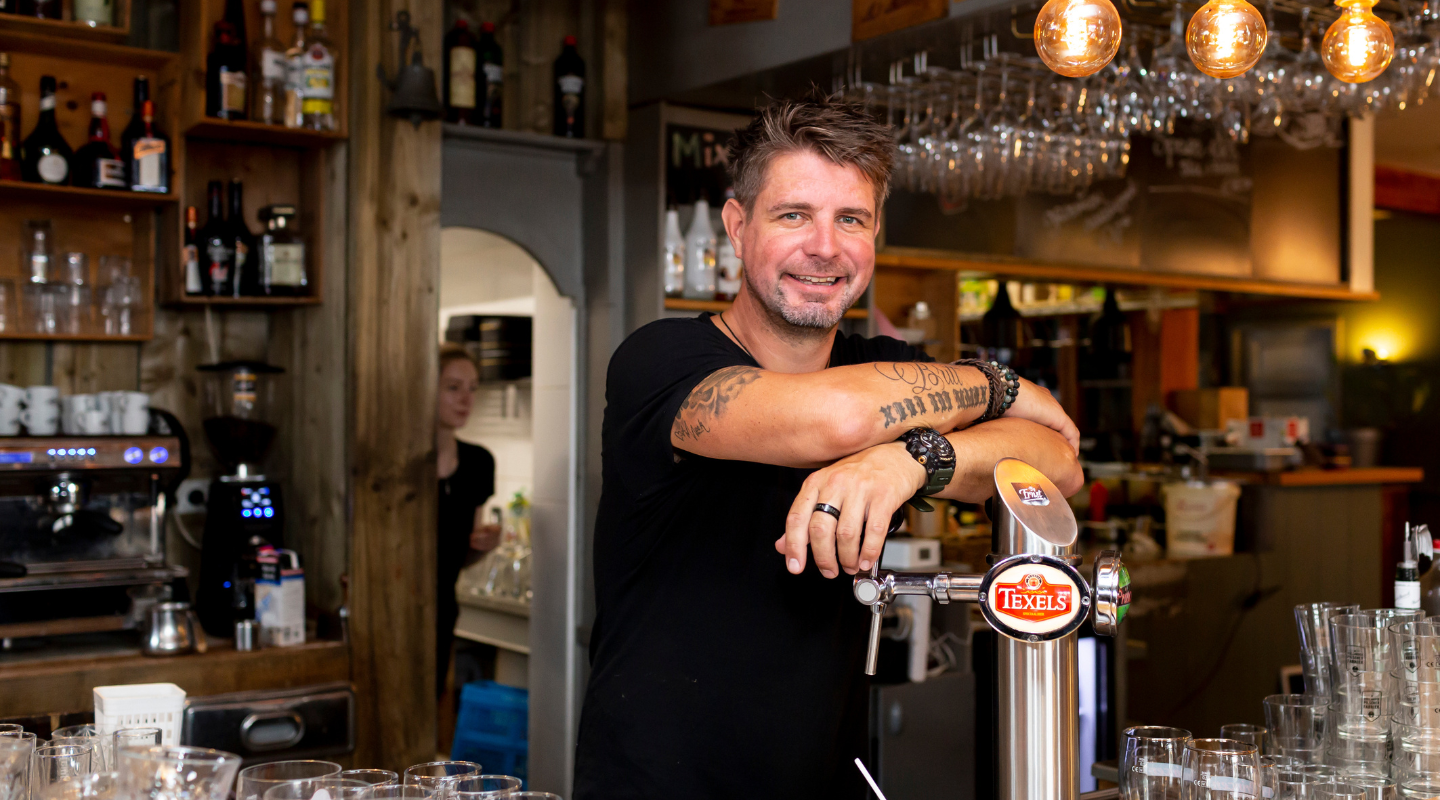 Nothing is more important than having the right music in your restaurant. Along with the interior decoration and the service, it's an indispensable way to enhance the mood of your business. Ernst van der Baan, owner and namesake of restaurant Bij Ernst in De Rijp explains how music contributes to his business success.
On the outskirts of the North Holland village of De Rijp is restaurant Bij Ernst. It's a household name for the local villagers. Because as well as fine dining, you can also celebrate all kinds of occasions at Ernst's. Everyone in De Rijp knows it's the place to be for children's parties, weddings or company events. Owner Ernst was born and bred in De Rijp.
He decided to become a restaurateur when he was 40. He gained plenty of experience starting up and running businesses in the Amsterdam hospitality industry, at two-star restaurant de Bokkedoorns and in the Zaanse Schans.
"I want to create a casual and friendly atmosphere to give the feeling of coming home. Music is always on in the background. You can immediately see the effect when there is no music playing. For example, if someone forgets to turn on the music after a speech at a wedding or a company party."
Ernst van der Baan
Restaurant Bij Ernst
Music creates a welcoming atmosphere
Every business attracts its own crowd and atmosphere. For Ernst, music is especially important to make his guests feel at home in his restaurant.
Bij Ernst's often plays a chillout playlist full of great music that suits the atmosphere Van der Baan wants to create. "I don't have time to pick music myself," he confesses.
"Our playlist is very diverse, from pop to lounge. Don't ask me what the songs are called: I have no idea! I just know that the music has a powerful effect. Guests often hum, whistle or sing along. It's also important for the staff, especially those in the kitchen. They stand behind a hot plate all day - so it's nice to listen to music."
Ernst van der Baan
Restaurant Bij Ernst